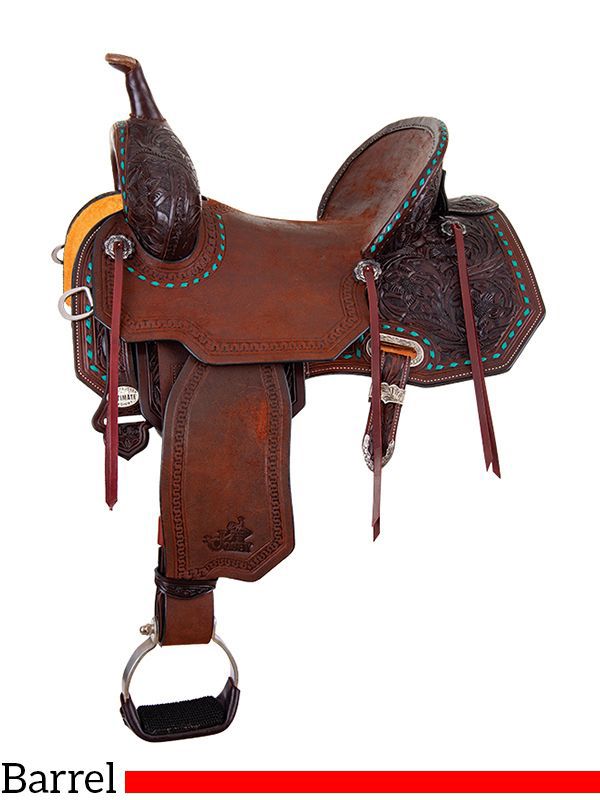 Today I want to talk to you about Josey Barrel Saddles. Barrel racing is an exhilarating sport that demands precision, speed, and the perfect equipment for both rider and horse. Among the various specialized saddles available in the market, Josey Barrel racing saddles have emerged as a popular choice amongst riders.
Renowned for their exceptional design, quality materials, and superior performance, these saddles provide riders with the necessary edge to succeed in the thrilling world of barrel racing.
Innovative Design
Josey Barrel racing saddles are crafted with an innovative design that caters specifically to the needs of barrel racers. These saddles feature a deep seat that offers stability and security during sharp turns, enabling riders to maintain balance and ride with confidence. The forward-cut swell and horn allow riders to brace themselves effectively when initiating turns, enhancing control and responsiveness.
Superior Materials
The excellence of Josey Barrel racing saddles can be attributed to their use of high-quality materials. These saddles are expertly handcrafted using premium-grade leather, ensuring durability and longevity even under the most rigorous riding conditions. The top-notch leather not only presents a sleek appearance but also provides riders with a comfortable seat, reducing fatigue and allowing them to focus on their performance.
Customized Fit
One of the key advantages of Josey Barrel racing saddles is the option for customization. Each saddle is designed to accommodate varying rider preferences and horse sizes, ensuring a perfect fit for optimal performance. The saddle tree is available in multiple sizes and fits, offering riders the flexibility to select the right match for their horse's conformation. This personalized fitting promotes better weight distribution and prevents discomfort or potential injuries during intense maneuvers.
Enhanced Maneuverability
Josey Barrel racing saddles are engineered to facilitate quick and precise movements required in barrel racing. The lightweight construction of these saddles allows for greater maneuverability, reducing stress on both horse and rider. With a shorter skirt length, riders can achieve closer contact with their horse, promoting clearer communication and improved responsiveness during intricate turns and straight sprints.
Unparalleled Support
The comfort and support offered by Josey Barrel racing saddles greatly contribute to the success of riders in barrel racing events. The uniquely designed seat and horn aid in absorbing shock and minimizing jolts experienced during acceleration and deceleration. The secure seat and strategically placed stirrups ensure a well-balanced riding position, enabling riders to maintain proper form and make split-second decisions with ease.
My Final Thoughts
In the world of barrel racing, the right saddle can be a game-changer. Josey Barrel racing saddles have proven time and again to be a reliable and preferred choice among top riders. Their innovative design, superior materials, customized fit, enhanced maneuverability, and unparalleled support make them an essential component for those aiming to excel in barrel racing.
With a Josey Barrel saddle, riders can enhance their performance, unleash their potential, and increase their chances of achieving victory in this thrilling equestrian sport. Was this post helpful? If you're looking for reviews on Josey Barrel saddles, read my post, Martha Josey Barrel Saddles Sale.