Are you looking for the best horseback riding trails in Texas? In this post, I'll help you discover the top 5 places in Texas to go trail riding! Then I'll recommend my favorite trail saddle. In fact, it's my #1 trail saddle pick. So, let's get started.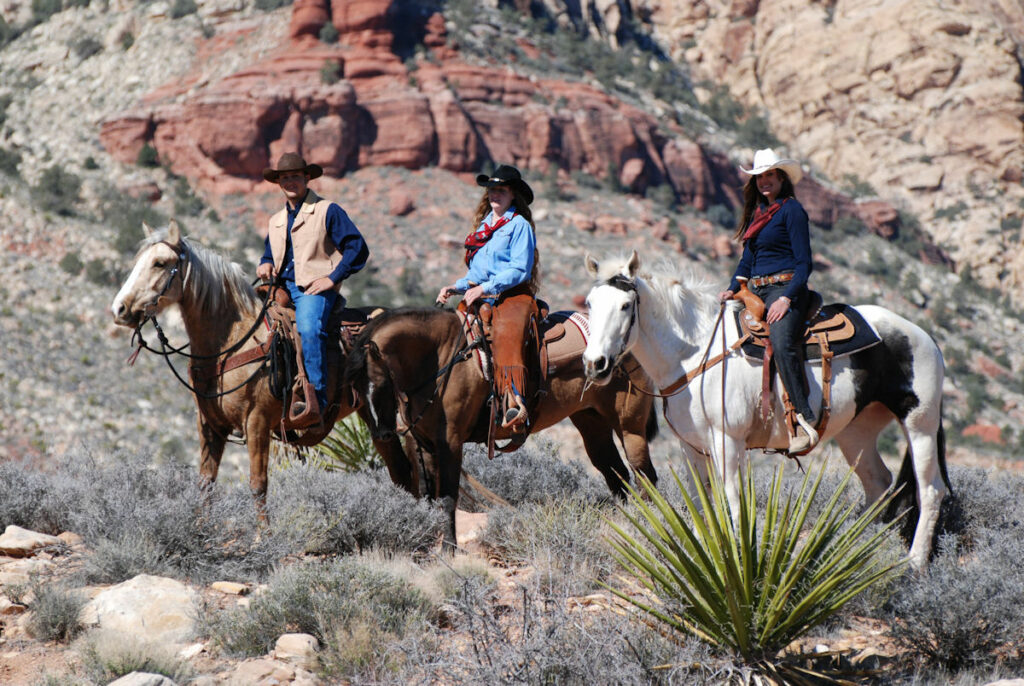 Guadalupe River State Park is located in Spring Branch, Texas along the boundary of Comal and Kendall Counties. The stunning river has large bald cypress trees and natural rapids. There are abundant amounts of wildlife species at the state park including, white-tailed deer, coyotes, gray fox, bobcats and armadillo. The river flows southeast for 230 miles passing through seven counties.
There are many available trails at the park. To see the trails available for horse riding, see map here. The entry fee is $7 for adults and is free for children 12 and under.
Want a change of scenery? Tired of rocky trails? Well the Padre Island National Seashore might be the perfect trail for you! Located in South Texas, the stunning gulf waters and glistening sand is a perfect place for you and your horse to go on a ride.
If you want to skip the crowds, try going in the Fall, where the temperatures are still comfortable and the summer crowd has already departed. The beach can be very crowded during spring break and in summer, so have that in mind before traveling. To enter the national park, it is $15-$25 depending on the length of time of the pass. In Texas, you can drive on the beach, so you can bring your vehicle and horse trailer.
Ditch the city and run for the hills! If you are looking to roam the rolling hills of Texas with your horse, plan a visit to Hill Country State Park! The rocky hills, creeks, and springs are 52 miles northwest of San Antonio. The park has oak mottes, grasslands, canyons, and limestone cliffs.
A truly beautiful and diverse landscape. To view the various trail riding options, see here. If you wish to stay at the park, this park has a very unique feature in which you can rent a 1930s lodge for you and your friends that can sleep up to 12 people for $300! They also offer a campsite with a barn.
If you are on a budget, they have a low budget option that still offers a horse pin for your horse. The hill country is a classic Texas landscape and something you don't want to miss!
If you are a Texan, you've probably heard of "Big Bend". Big Bend Ranch State Park is located in west Texas, stretching along the Rio Grande. Big Bend Ranch State Park is a newly formed state park, opening to the public fully in 2007.
The geology of Big Bend is diverse. You can traverse rivers, canyons, and mountains all in one park. Big Bend is also known for a great place to stargaze. The minimal light pollution brings space enthusiasts from everywhere. So bring your telescope or a blanket and enjoy the Texas night sky.
Big Bend offers equestrian camp sites starting at $16 per night plus the daily entrance fee. You don't want to miss your opportunity to take you and your horse on a trip of a lifetime.
The beautiful Palo Duro Canyon State Park is located in the North of Texas in a city called Canyon. Palo Duro Canyon became a state park in 1934 and is the second largest state park, with 28,000 beautiful acres. The 250 million year old canyon has lots of wildlife and nature that you can encounter on your ride.
You may encounter wild turkeys, painted buntings, and if you're lucky, you may even spot a Longhorn! There are many trails to ride in the canyon. See the trail map here, to map out your next adventure. They offer equestrian campsites for $12 nightly plus the daily entrance fee. The campsites offer horse pins, water, and picnic tables.
My #1 Top Pick Western Trail Saddle
Now that I've shared with you the top 5 best horseback riding trails in Texas, it's time for me to make a recommendation for the best type of trail saddle you should use when trail riding in Texas.
Texas is known for it's extreme weather, no matter what the season. If you choose to go trail riding in the summer, you have to deal with extreme heat, which means you'll want a saddle that features a Flex2 Tunnel Skirt. You'll also want a saddle that absorbs shock – especially when traversing over rough terrain.
The Flex2 Tunnel Skirt forms a channel in the horse's spine area. This decreases rubbing, pressure, and sore spots. It also lets hot air out and cool air in. You'll also encounter rugged terrain. I highly recommend Circle Y Sunflower Flex2 Trail Saddle.
Conclusion
Texas offers so many diverse landscapes and beautiful scenery. There are so many different trails to choose from. Hopefully these five trails take you and your horse on some fun adventures! From the vast canyons of North Texas at Palo Duro Canyon, to the sandy beaches all the way down south of Padre Island Seashore, there is much to choose from in this great state!
Was this post helpful? Please leave your comments below. I love hearing from my readers.