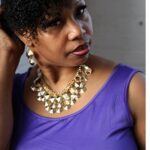 Hi there! I'm really excited to share two NEW things with you.
First, I've added a blog section to my site! So, now, if you want to read a post on any of my horse saddle reviews, just click on the blog icon at the top of the navigation menu.
You'll find lots of different  interesting horse saddle reviews and recommendations.
Second, riders have so many questions when it comes to saddles, whether it's what brand of saddle to buy, what type saddle to use, how their saddle should fit, and more. So, in the blog section, you can also find articles that answer questions on various topics.
You'll find articles on:
Western Saddle Fit
Saddle Trees
Saddle Types
Saddle Brands
Saddle Parts
Saddle Buying
Saddle Accessories
How to ride in dangerous weather
How to Groom your horse
Recommendation of products for your horse
…and more.
I hope this section helps you in finding the information you need.   If you haven't found what you need, you can always email me at info@horsesaddlecomparison.com.
Warmest,
Shalisha A.