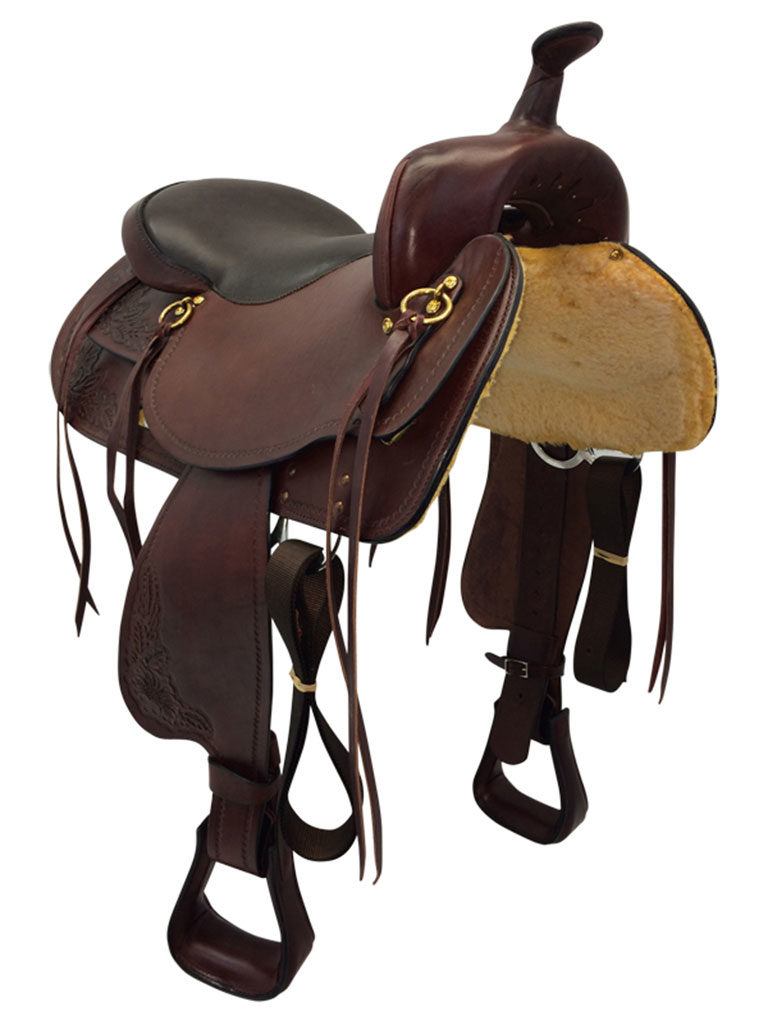 What are draft horse saddles? Why were they made?  What are their features? Before I answer those questions, I need to first explain who/what they are made for.  Draft horse saddles are made for draft horses.   
The Draft Horse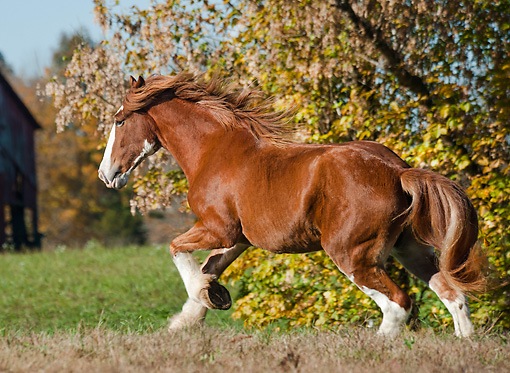 The draft horse is a large, stocky, heavy horse. Initially, they were bred to perform farming work. Work such as plowing, hauling and driving are all part of a draft horse's duties.
Draft horses are considered the original "workhorse."
There are a wide variety of draft horse breeds, the most common being the Clydesdale, Belgium, Shire, and Percheron.  These breeds vary in characteristics such as size and color. 
Size of Draft Horse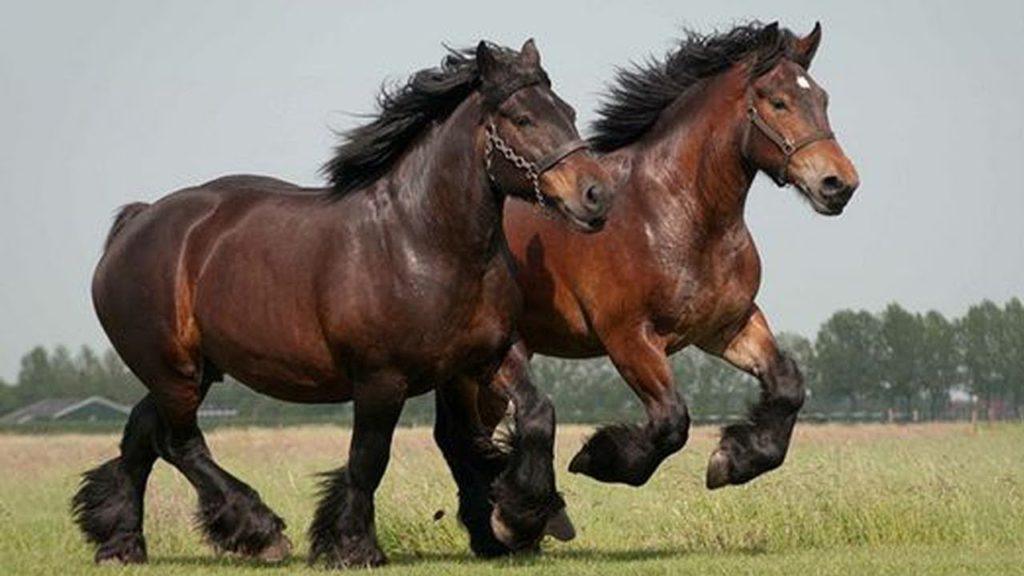 Draft horses are tall and have a muscular build. They can weigh anywhere from 1400 to 2000 pounds. The shoulders are more upright than the average horse in order to pull heavy loads.
Most notably, the draft horse has a very broad shoulder and a short back. So, the average Western saddle won't do. This horse needs what's called a draft horse saddle.
 Draft Horse Versatility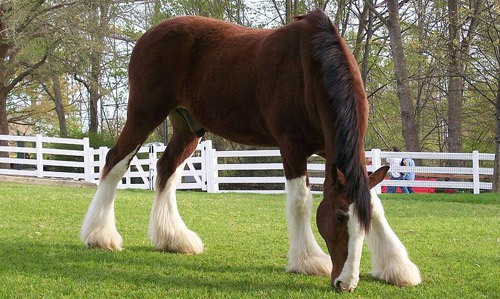 Because draft horses have easygoing temperaments, they have become versatile breeds. So, they're used for many different purposes such as:
Farming
Showing
Logging
Pleasure/Trail Riding
Recently, draft horse breeds have been crossbred with lighter breeds such as thoroughbreds, to create a lighter draft crossbreed.
These crossbreeds can be found in a variety of show rings such as:
Western Pleasure
Western Dressage
Jumping
Eventing
Driving
Since these draft crossbreeds have grown in popularity, saddleries have started making saddles to accommodate these larger crossbreeds. Hence, draft horse saddles.
Draft Horse Saddle Features
Draft saddles come in a variety of styles, the most common of which is the trail/pleasure Western saddle. This trail/pleasure saddle features extremely comfortable seats.
Gullet Size
Draft horse saddles are made specifically with your draft horse or draft cross breed in mind. With wide horses, the gullet is made wide. However, due to its very broad back and shoulders, the gullet is made much wider for the draft horse.
The reason typical saddles won't do is because of the pinching that occurs, which is very painful for the horse. Also, a wider gullet will allow freedom of motion of the horse's shoulders.
Importance of Shoulder Movement
In order for a horse to do its job, such as cut cows, extend the trot, or jump fences, its shoulders must be allowed a complete range of motion.
And since the shoulder blade is covered with cartilage, a pinching saddle will shear off this cartilage – which enables the shoulder to glide beneath the muscles that overlay it.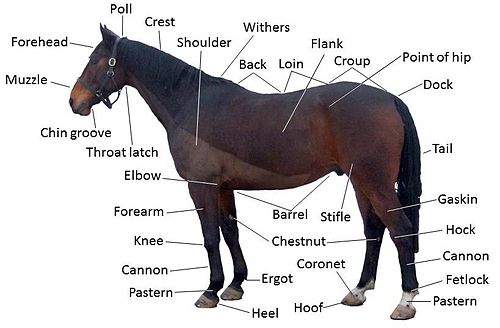 This wider saddle will prevent pinching that can occur with a typical Western horse saddle. Your horse will benefit from the wider gullet that allows for freedom of movement for their shoulders.
Seat & Rigging
Draft horse saddle seats are well padded in order to provide comfort for the rider during long trail/pleasure rides.
Rigging is contingent upon the style. However, typically, rigging is in the 7/8 position in order to avoid the saddle slipping forward.
In order to keep the saddle positioned correctly on your horse's back, a breast collar and back cinch are used. This is especially useful if your draft horse is very round and has very little wither.
Depending on the saddle style, the horn, cantle, fenders, stirrups and skirt are going to vary. To demonstrate this, below are some draft horse saddles with different features.
This first draft horse saddle is built on a rawhide covered tree and is extra wide.
Colorado Saddlery's The "XXL" Trail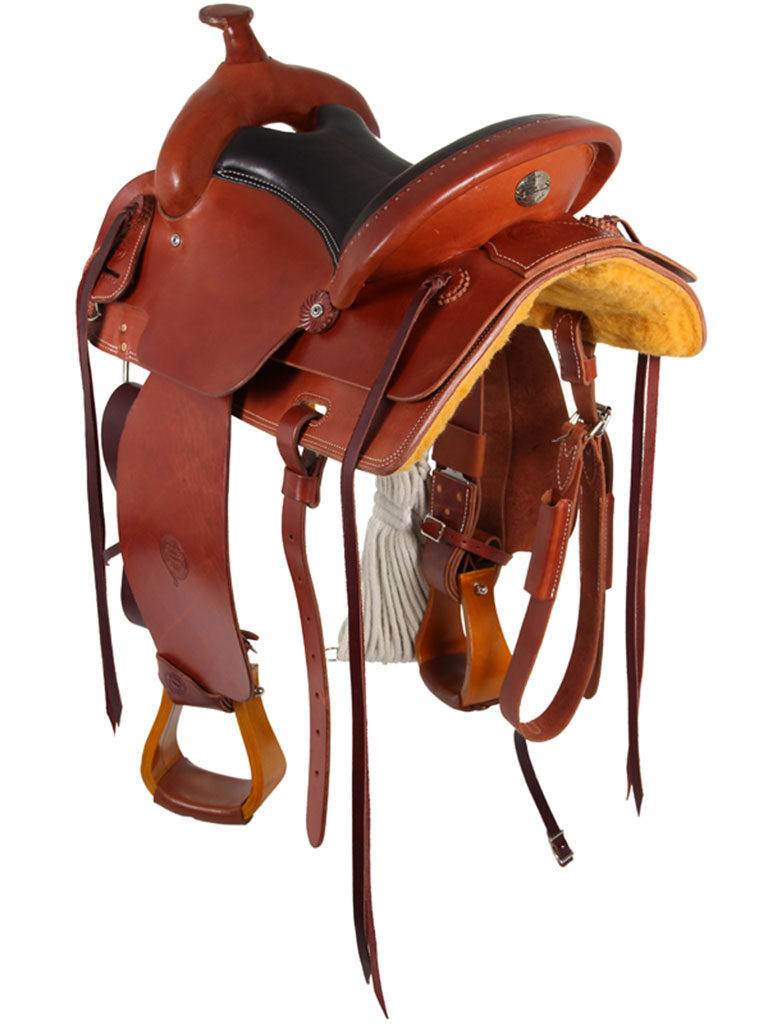 This beautiful, stylish saddle is lightweight (35 pounds) and extremely comfortable. It's a full leather saddle, and perfect for your extra-large horse.
Tree Material
Rawhide-covered tree
Special Features
Short "Pigeon Wing" skirt (for short-coupled horse), 8-inch gullet, draft bar, 3-way rigging, seats 15", 16" and 17" double padded and contoured, leather Cheyenne Roll with Crupper Ring, Rawhide coat-covered tree, fleece-lined breast collar
Weight: 35 pounds
Price: $1,599.00
This next horse saddle is built on a fiberglass covered tree.
17.5″ Big Horn Draft Horse Saddle 1683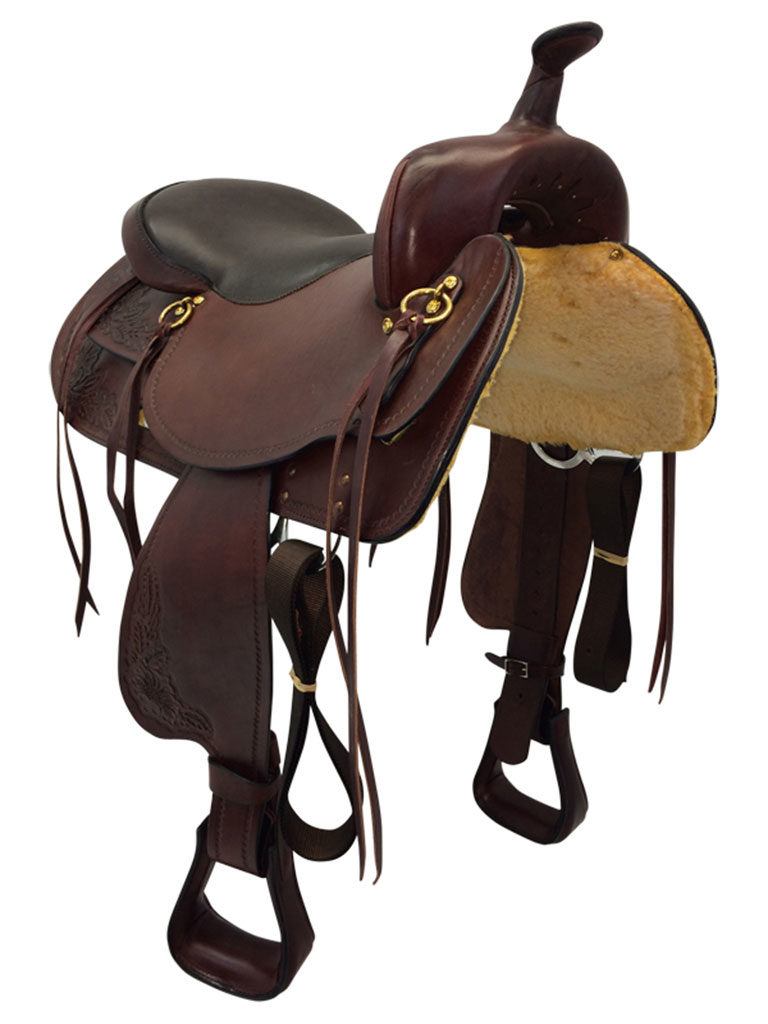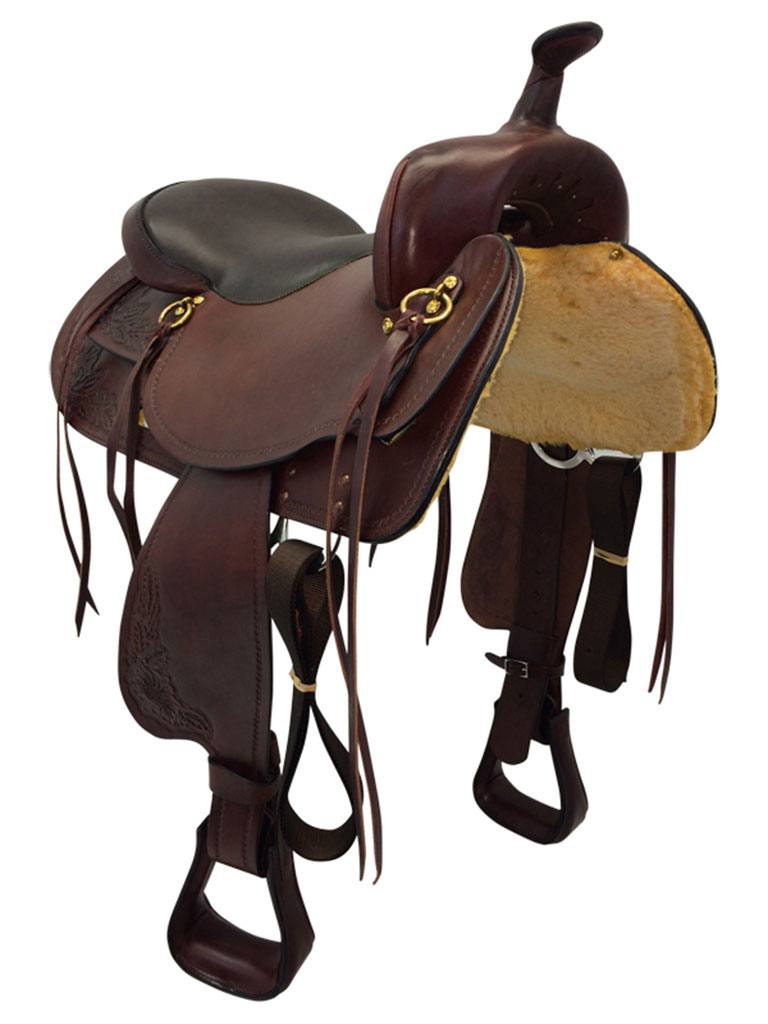 This saddle, built on a 17.5' seat, is by Big Horn is specifically designed for draft horses and draft crossbreeds. It's built on fiberglass-covered wood draft horse tree.
Tree Material
Fiberglass-covered wood draft horse tree.
Special Features
Dual Density Memory Foam, long leather strings, solid brass rings, 4" Cheyenne Roll Cantle
Weight: 30 pounds
Price: $1,273.00
Lastly, we'll look at a very lightweight, Fabtron Draft Horse Saddle
16″ 17″ Fabtron Draft Horse Saddle 7182 7184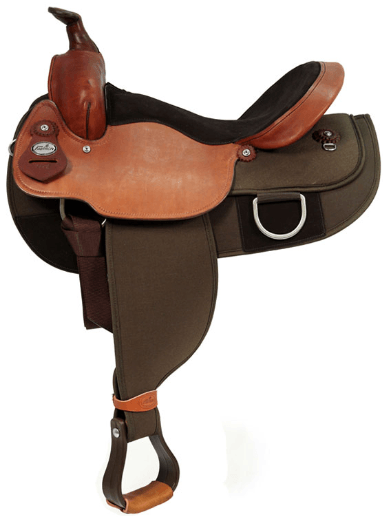 The Fabtron saddle is a customer favorite. It's also considerably less expensive than the other two above-mentioned saddles. This particular saddle is extra wide to fit your broad horse.
It's built on fiberglass tree, with an extra-wide 7.5-inch gullet. It's finished in a beautiful brown, full-grain leather with premium lightweight nylon, which makes it light.
Tree Material
Fiberglass-covered wood tree
Special Features
Extra wide gullet (7.5 inches), leather padded seat (when the seat is on the saddle, it sits ½ inch bigger than the size), 7/18 double rigging, extra heavy stainless steel dees, Cordura skirt fenders (easily wipe clean with damp cloth)
Weight: 22 pounds
Price: 778.50
There are so many more draft horse saddles made by other saddle manufacturers in a variety of styles and trees. I hope this article helped you to understand what draft horse saddles are and what they're used for.
If this article was helpful, please leave your comments or questions below.