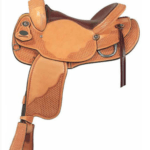 Reining saddles are used in the Western riding competition called "Reining". The sport calls for the rider to guide the horse through precise patterns of spins, circles, and stops.
What's involved in a Reining competition?
The rider gives the horse cues during the lope, which is a slower version of the canter, or he gives the horse cues during the gallop.
Reining is described as the Western form of dressage riding because it requires the horse to be responsive to and in tune with the rider.
However, the aids given to the horse by the rider should not be easily seen by the judges. The horse is then judged based on a set pattern or movements.
Type of Saddle Needed
Because reining is judged based on the rider's ability to make the horse comply with its cues without the cues being visibly noticed by the judges,  reining saddles are needed in this sport.
Reining horse saddles are constructed in such a way must be constructed a certain way.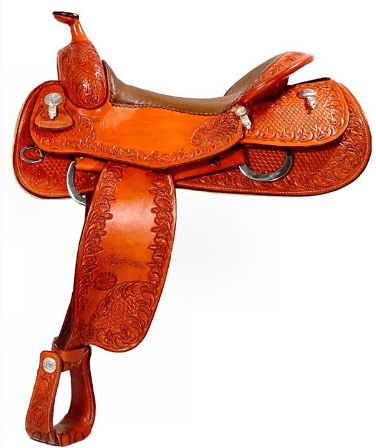 What Should You Look For in Reining Saddles?
Close Contact Skirts
Competitors should look for a close contact saddle with skirts that allow rider-horse communication through cues.
Horn & Pommel Construction
Reining saddles should have lower horn and pommel so that the reins will be unhindered during movement.
Seat Construction
The seat of a reining saddle should be flatter than other Western saddles so as to enable hip movement.   Lastly, because reining is a competition, a little "bling" is added to the saddle.
Reining Saddle Brands & Types
Reining saddles come in different brands.  And depending on the company, reining saddles are made with different trees.  The higher quality the tree, the more expensive the saddle.
Let's take a look at a few new reining saddles and some used reining saddles.
Crates Leather Ladies Hand Tooled Reining saddle
For instance, Crates Leather Ladies Hand Tooled Reining Saddle is made with an Equi-Fit reining tree. The tree is made of southern yellow pine and then covered with fiberglass.
The ground seat is very narrow because it's tailored for a woman. These are handcrafted one by one.
Used Rocking R Medium Reiner 880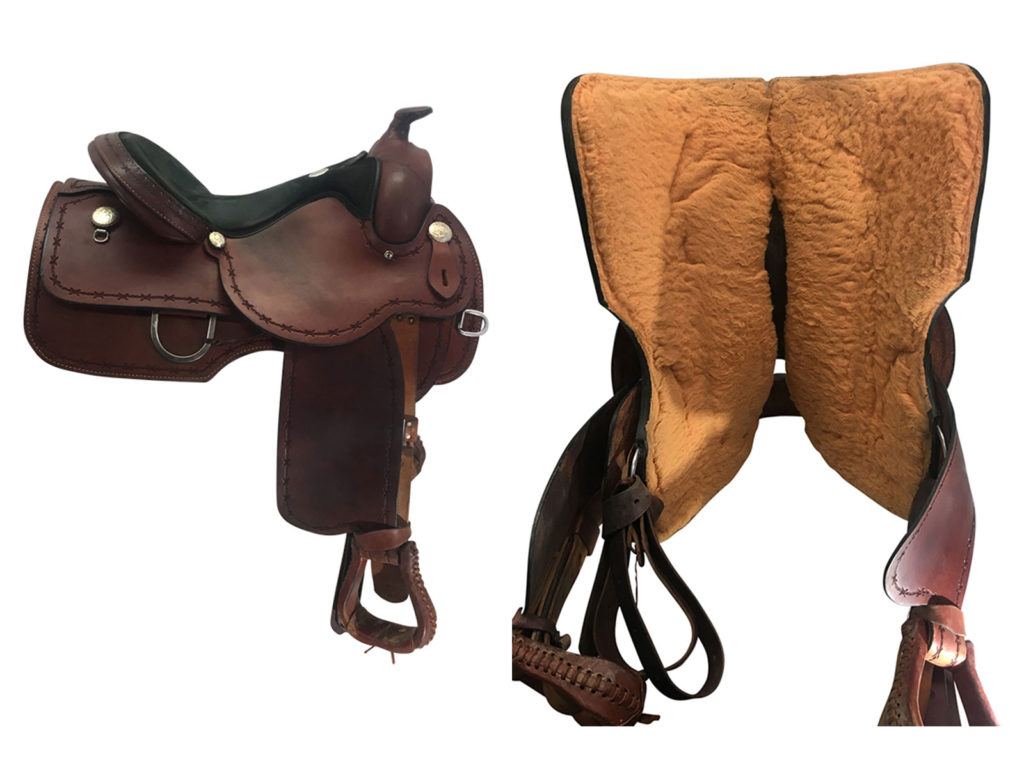 Looking to cut down on cost, but not quality?
Here's another great Reining Saddle, but it's used, and it's by Rocking R. This saddle weighs in at 37 pounds, is medium Quarter Horse Bar, suede seat, fiberglass covered wood tree.
Circle Y Ohio Reiner Reining Saddle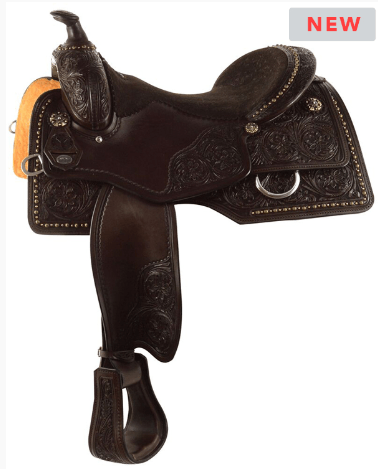 Circle Y is known for its excellent craftsmanship and thus, high-quality saddles.  If you want to stand out before the judge's this saddle is for you.
The tree is Dinah Reiner and comes in Regular and Wide.
This is one of the more expensive saddles, but sure worth it.   To keep the rider in the correct position, the ground seat is center pocket.
The leg cut in the skirts is for precise cueing.  In order for more freedom of movement, the skirts are slightly shorter than the standard Reiner.
Alamo Reining Saddle 1220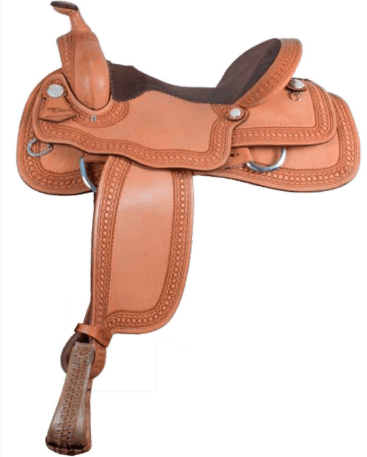 This Alamo reining saddle is a wooden and fiberglass-covered tree.  It's a very sturdy and stylish saddle.  It features full 7/8 position rigging and stainless steel dees.
If you're looking for a high-quality Reining saddle, look for a wooden tree that's either covered in rawhide or fiberglass.
If you found this post helpful, please leave your comments below.