Before I begin my used Billy Cook Arbuckle Wade Ranch Saddle review, I want to talk to you about the benefits of buying a used ranch saddle. And then at the end of my review, I'll tell you where you can buy high-quality used saddles.
Benefits of Buying Used
Buying a used ranch saddle for a rancher has its benefits. Here are a few…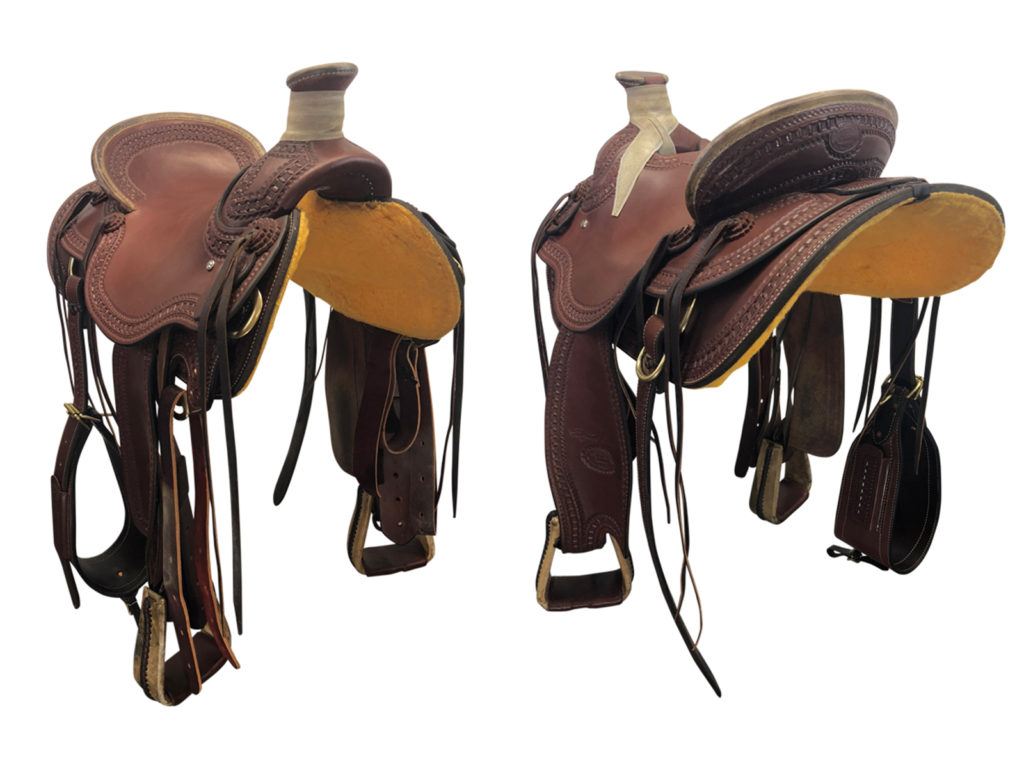 They're cheaper than new saddles
They've already been broken in
They've been inspected (if purchased from a reputable dealer)
Out of the three benefits I've listed, I'd say that the biggest benefit of buying a used ranch saddle is that it's broken in already.
Why?
Well, as a rancher, if you're cutting (or roping), the last thing you need to be focused on is whether your saddle seat is comfortable, or if your saddle truly fits your horse.
Which brings me to my review of the Used Billy Cook Arbuckle Wade Ranch Saddle…
Billy Cook Saddle Quality Investment
I recently wrote a review on Billy Cook saddles in general, so I won't go into detail about how great the Billy Cook brand is. If you want to read it, click here.
However, I do want to say that because Billy Cook saddles are made with the highest quality materials, purchasing a Billy Cook saddle, whether new or used, is a great investment.
Used Billy Cook Arbuckle Wade Ranch 2182 Saddle Review
There are so many reasons to buy this saddle, including the shop where I'm going to recommend you buy it from online.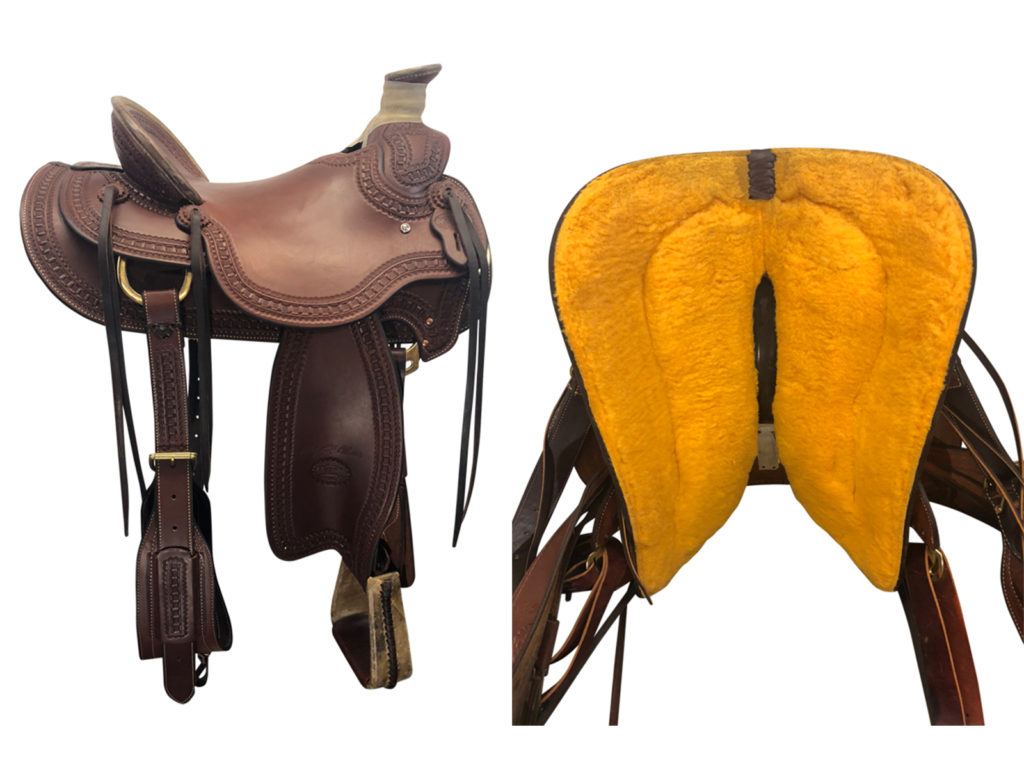 So, where do I start?
First, the used Billy Cook Arbuckle Wade Ranch Saddle is a very popular saddle because it fits a variety of horses. Second, even though it's used, because the wood tree is covered in rawhide, it's in mint condition and can last a lifetime.
Third, in addition, to ranch work, this versatile saddle can be used for all kinds of riding purposes.
Fourth, it has a 26-inch skirt with rounded edges, which means it can fit short backed horses too.
Are you looking to reduce bulk so that you can enjoy your ride? This saddle has pre-twisted fenders and flat plate rigging. It also comes complete with a rear flank strap.
Here are the specs:
Model: Arbuckle Wade 2182
Saddle Type: Ranch
Tree Size: Wide
Tree Material: Rawhide Covered Wood
Seat Size: 15.5 inches
Seat Material: Hard
Cantle Height: 5 inches
Swell Width: 9 inches
Horn Size: 3.5 x 3.5
Rigging: 7/8 Flat Plate
Weight: Approximately 41 pounds with the rear flank strap
Where Should You Buy it?
My Billy Cook Arbuckle Wade Ranch saddle review wouldn't be complete without my telling you where you can buy it, now would it?
This used Billy Cook Arbuckle Wade Ranch saddle is being sold specifically at The Horse Saddle Shop. That means not only are you going to get it cheaper, you're guaranteed not to get scammed!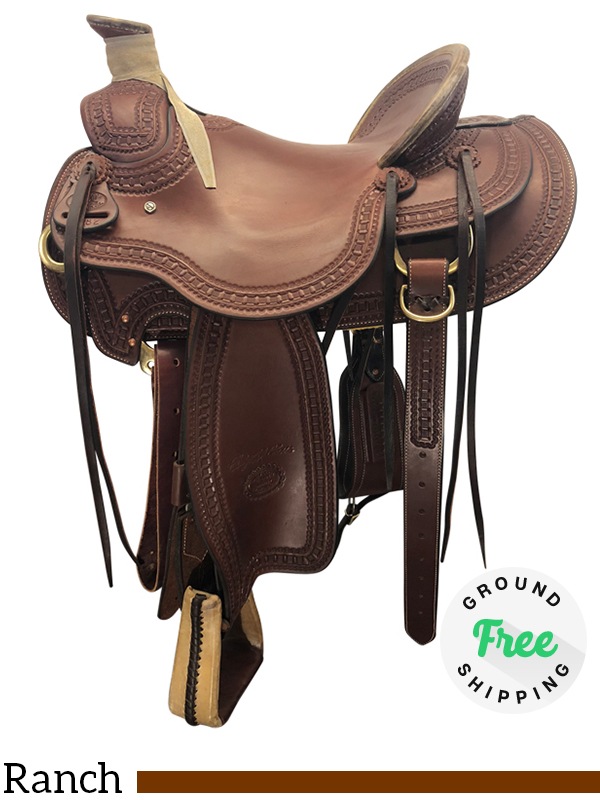 See, most times, when you buy used saddles online, you don't know what you're in for – and there's no money back guarantee. So when you buy it, you're stuck.
However, when you buy this used saddle (or any other saddle from the Horse Saddle Shop), you get the following benefits:
Two-week Return Policy
Risk-free buying
Thoroughly cleaned and oiled saddles
Thoroughly inspected saddle tree and leather
Repaired and replaced saddle parts by saddle experts as needed
Free shipping
Photos are professionally done (there's no photoshopping)
Proper measuring
Now, a word about tree and seat measuring…
Because the average rider doesn't know how to measure a horse seat, they'll often advertise on Ebay or Craigslist with the wrong specs! And once you buy it off Craigslist or Ebay, you're stuck with it!
But you don't have to worry about that with the Horse Saddle Shop. They have their own experts, who measure the trees and seats of their used saddles.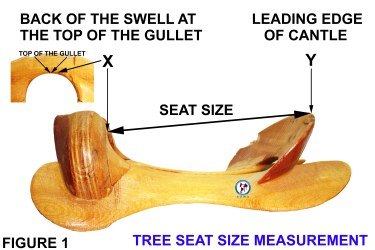 So as you can see with my used Billy Cook Arbuckle Wade Ranch saddle review, there are so many reasons to buy this saddle.
And if you're interested in viewing more used Billy Cook saddles, just visit The Horse Saddle Shop, where you'll find reasonably priced, high-quality saddles.
Was this review helpful?
Please leave your comments or questions below!