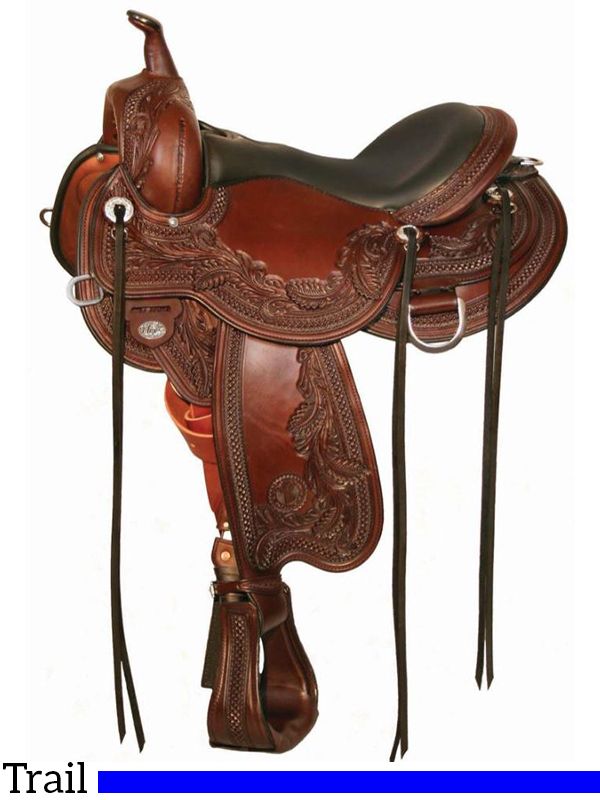 If you're in the market for a new trail saddle, take a look at the Circle Y Julie Goodnight Wind River Saddle. Specifically, the Circle Y Julie Goodnight Wind River Flex2 trail saddle. 
Designed to keep the rider in the correct position while allowing the horse freedom of movement, this saddle was designed by Julie Goodnight and manufactured by Circle Y. 
It has a host of benefits for the keen trail rider. But that doesn't mean it'll be the right fit for everyone. However, once I've explained the pros and cons of the Circle Y Julie Goodnight Wind River saddle, you'll have a good sense of whether this saddle is the one for you and your trailblazing equine.
Overview: Say Hello to The Circle Y Julie Goodnight Wind River Saddle
With over half a century of riding experience under her belt, Julie Goodnight knows a thing or two about saddles.
Combining this knowledge with Circle Y's manufacturing and design experience has resulted in a line of saddles designed for both horse and rider comfort. That makes exploring the countryside together even more enjoyable.
There's no break-in period with the Wind River Flex2. The leather fenders have Softee and pre-twisted stirrups. So the saddle feels as comfortable on the first ride as it will after 100.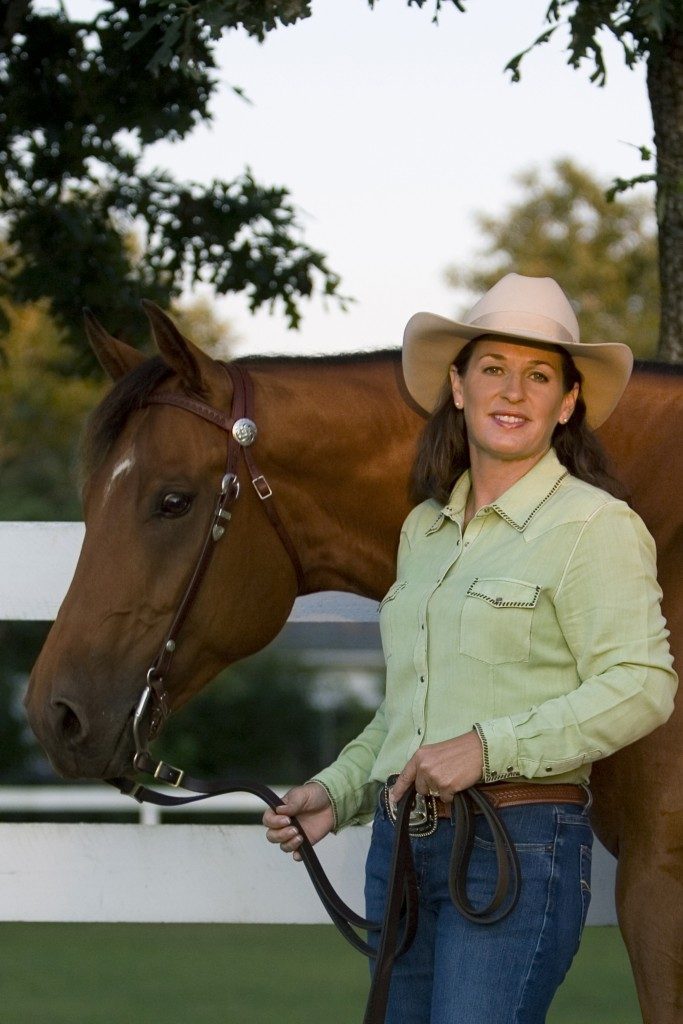 Designed for close-contact control, Julie Goodnight's Circle Y saddles are narrower than the average trail saddle,  so are more suited to women and smaller riders.
Circle Y's advanced saddle technology brings a host of benefits to the horse as well, with its Neo-Shock skirt, Flex2 tunnel, and cushioning pad.
If you're a fan of long days in the saddle but not so keen on having a sore butt or a sore horse the next day, the Circle Y Julie Goodnight Wind River saddle could be for you.
Before you put your money where your mouth is, however, let's take a look at a few pros and cons:
Wind River Saddle's Top Features for Riders
Close Contact Riding
Julie also requested that Circle Y remove a lot of the bulk on the sides of the saddle so that the fenders could lay against the horse's sides, providing a close contact riding experience.
Similarly, pre-treated flexible fenders and pre-twisted stirrups mean you're comfortable from the get-go and can control your horse with minimal movement.
You'll Never Forget the Memory Foam Seat
One of the top features of the Circle Y Julie Goodnight Wind River saddle is its memory foam seat. This will reduce compaction in the rider's lower back, alleviate pressure points, and give you the most comfortable ride of your life.
Ergo-balanced stirrups also add to the comfort of the saddle, relieving pressure on your ankles and knees even over the roughest of terrain.
Position and Security
Another benefit of the Circle Y Julie Goodnight Wind River saddle is that it centers the rider in the middle seat and positions their legs underneath them, giving them a better position, and improved security in the saddle.
There is virtually no break-in time with these saddles and, from the first time you sit in them, they feel as though they were made specifically with your shape and size in mind!
How Your Horse Benefits from the Wind River Saddle
Even if the Wind River Flex2 saddle is perfect for you, if it doesn't fit your horse correctly, it won't give you the ride you were hoping for.
There's no need to worry, however – the combination of Julie Goodnight's riding experience and Circle Y's dedication to quality will mean your horse will be as comfortable in a Wind River saddle as he in his own skin.
Pressure Points Be Gone
Sore spots and pressure points will be a thing of the past with the Wind River Saddle. Its use of Circle Y's Felx2 technology means no part of the saddle will make contact with your horse's spine, which is protected by the Flex2 Tunnel skirt. This feature also boosts airflow and keeps your horse cool even on the hottest of days.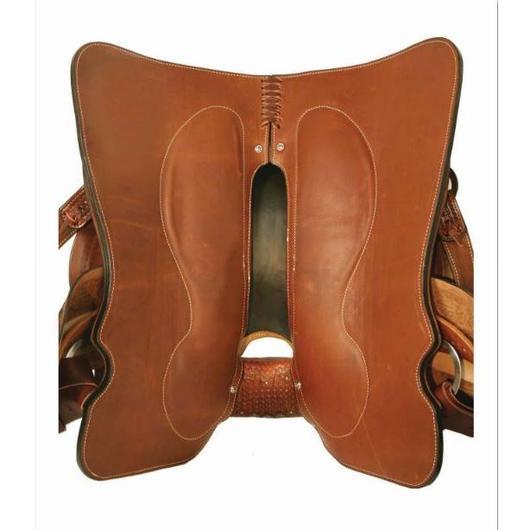 The Slip-Not Skirt's Grip and Comfort
Instead of the more traditional wool lining, the Wind River trail saddle features a shock-absorbing gel pad.
Not only does this add to the close-contact nature of the saddle, but it also provides better shock absorption, making it more comfortable for both horse and rider, and makes the saddle easier to fit on a variety of horses.
Adjustable Rigging
Circle Y's three-way in-skirt adjustable rigging makes the Wind River an easy saddle to fit. You can give your horse greater clearance in the shoulder by opting for a 7/8 rigging or, if your trail ride involves a lot of steep ascents and descents, shift it to the 3/4 position for increased stability.
The adjustable rigging also means you can change the fit of the saddle to suit a variety of different horses and their conformational idiosyncrasies.
Is The Wind River Saddle The Right One For You?
The Circle Y Julie Goodnight Wind River saddle is a fully adjustable, high-quality saddle designed to provide a comfortable ride for both horse and rider. 
Reasonably priced, it will keep you comfortable and secure throughout long days in the saddle and over rough terrain. 
Better yet, your horse will feel the same way. No sore backs for either of you with these shock-absorbing features! 
Did you find this Circle Y Julie Goodnight Wind River saddle review helpful? While Julie Goodnight has really great trail saddles, Cashel has great trail saddles too. Read my Cashel Trail Saddle Review and let me know what you think.