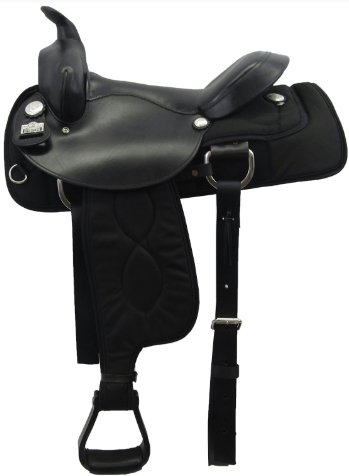 Gaited horse saddles. What are they, and when should you use one? Before I present you with 6 different gaited horse saddles with their features and benefits, I need to explain to you what a gaited horse is and why a gaited horse saddle is needed for this particular breed.
What's a Gaited Horse?
Gait refers to the way in which (a person, but in this case, a horse) moves or ambles. Horse gaits are the different ways in which a horse can move, either through natural abilityor through specialized training.
Most gaited horses possess a unique quality.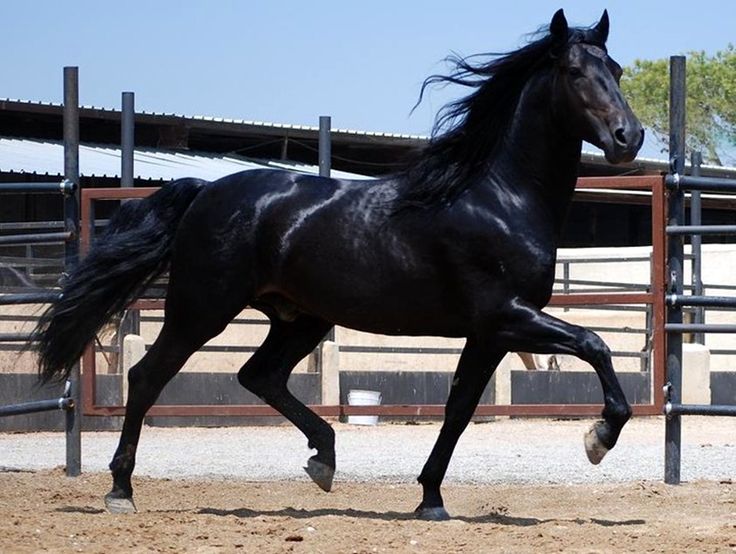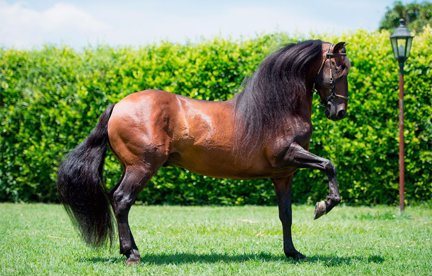 The natural gaits of a horse are (in progressive order of speed), the walk, trot, canter, and gallop. There are variations of these gaits. And some horses lean toward one of those natural abilities more so than the others.
It's kind of like being born right-handed or left-handed. You can use both hands if need be, but you predominantly lean towards one particular hand.
Gaited horses are breeds that have been selectively bred for their natural gaited tendencies – meaning their ability to perform ambling gates (smooth-to-ride, intermediate speed, four-beat horse gaits).
Because of the variation of additional gates, finding a saddle for these horses can be difficult.
Saddle Requirements For Gaited Horses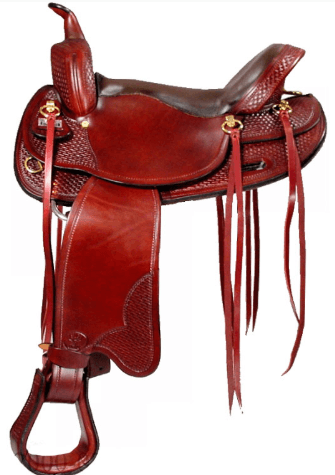 Since gaited horses need to move in a certain way, depending upon the breed, a traditional Western saddle canpinch the horse's shoulder.
This is because traditional Western saddles have longer skirts and bars. Given that gaited horses have shorter backs, traditional saddles can cause weight distribution problems for short-back or uphill built gaited horses.
Saddle makers have taken these factors in mind when designing gaited horse saddles and have tailored the gullet shape, bars, and tree to accommodate the gaited horse.
The gullet of a gaited saddle measures 6 3/4 inches, which is in between the size for an average quarter horse and a stockier quarter horse.
The shape of the gullet in this saddle is like a tent, or "A" shaped – as opposed to a rounded, or "O" shape, found in quarter horse saddles.
Tree of the Gaited Saddle
The tree for the gaited horse flares out at the edges. The reason the tree flares out is that it needs to accommodate the horse's additional shoulder movements.
Remember in my draft horse saddles post, I talked about the need for ample room for shoulder movement in a saddle. A pinching saddle will shear off the horse's shoulder blade cartilage.
So the tree and gullet of a gaited horse saddle look like a tent, which is perfect for a gaited horses with high withers.
The top part of the tent provides higher clearance for the horse's withers, whereas the bottom of the tent flares out to allow ample room for a range of motion of the shoulders.
The Tree Bars
Because gaited horses are shorter backed, the traditional Western pleasure saddle is typically too long, and thus, distributes the weight of the rider incorrectly.
Length of Bars
The bars of traditional Western saddles are too long for the short-back gaited horse and thus would distribute the weight of the rider incorrectly. It would also stifle the movement of a gaited horse and cause discomfort.
So gaited horse saddles are made with shorter bars. Shorter bars allow for more flexibility, which aids the horse's ability to amble gait.
Lastly, the saddle skirts in gaited saddles are shorter in order to distribute the rider weight correctly and prevent pinching through the top line.
Pricing For Gaited Saddles
Depending on the brand and the materials with which saddles are made, saddles can be very expensive. See my post on draft horse Saddles.
On the other hand, because saddle makers understand that not everyone has deep pockets, they've been able to accommodate people of more moderate means by making affordable saddles without skimping on the quality.
Below is a list of 6 gaited saddles from expensive to more affordable with their features and benefits.