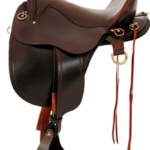 What is an Endurance Horse Saddle?  Before I answer that question, let me explain what endurance riding is.  Endurance riding is a worldwide competition equestrian sport involving long-distance racing.  This equestrian sport challenges distance, terrain and stamina of the horse and rider.
Two Types of Endurance Riding
There are two types of long-distance riding in this sport – competitive trail riding and the endurance riding. The competitive ride covers a distance of approximately 15 to 40 miles per day.   It occurs over the course of 1 to 3 days. The ride is fast-paced and timed, which means you have to complete the ride within the specified time to avoid penalty points.
The endurance ride takes place over 50 to 100 miles in distance in one day. It can take between 10 and 12 hours.  It's a race ride, and it definitely challenges the stamina of the horse and rider.  Hence, the word "endurance" is used in this sport.
The Arabian horse breed is usually used in this sport, but any breed can participate.  Arabian Endurance Saddles are often used in this sport.  Because the horse and rider are required to travel long distances and stamina is needed, this sport calls for an endurance riding saddle.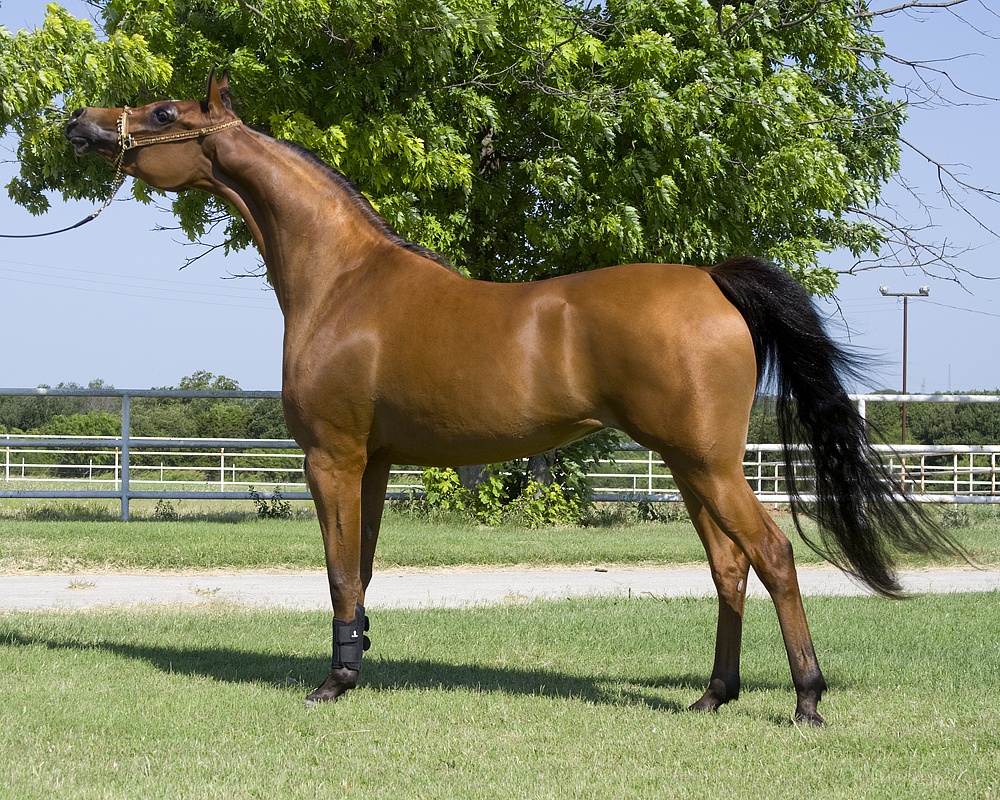 Features and Benefits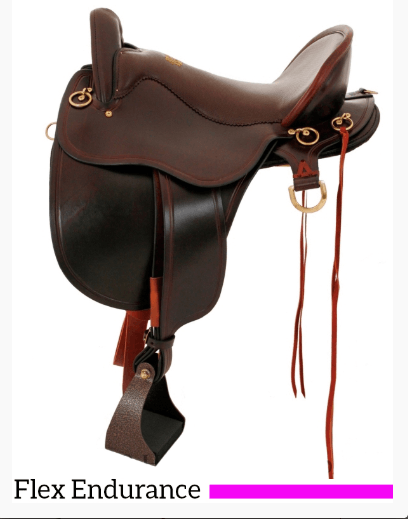 So, what is an endurance riding saddle made of, and how do the features benefit the rider and horse? First, because manufacturers understand the sport connected to the saddle, they've specifically built the endurance saddle with durability and rider comfort in mind.
Light Weight – In order to be competitive, the rider needs a saddle that is light in weight, durable for long distance rides that contain rough and steep terrain. It's built to allow close contact between rider and horse for better communication. A lighter saddle means the horse's back will be comfortable during the ride.
Heavily Padded Seat –
Because the rider will be riding long distance, the seat for an endurance saddle needs to be comfortable. So, the seats are heavily padded (some seats are designed with memory foam).
Low or No Horn – To avoid impaling the rider's stomach or interference when standing, jumping over obstacles, the endurance saddle either has a short horn, or no horn at all.
Rounded Skirt – Endurance saddles tend to have rounded skirts, which helps keep the saddle lightweight.
Center Rigging – Centerfire rigging prevents the saddle from tipping forward during the rough ride.  A back cinch and breast collar are also used to help keep the saddle stable and in the correct position.
Stirrups – Because there's a lot of shock to the knees, ankles and back during an endurance ride, the stirrups are lightweight and deep. They feature thick closed cell foam pad on the tread, which provides shock absorbency and comfort to the ankles, knees, and back.  They're also made with an extra wide surface to ensure that the weight of the rider is distributed evenly around the foot (as opposed to a narrow band in standard stirrups).
 Extra Leather Strings – The endurance saddle will have extra strings and d-rings in order to allow for extra gear to be secured to the saddle.
So, if you're in the market for a really good endurance saddle, visit the Horse Saddle Shop, where you can buy new and used endurance horse saddles. Do you have a particular brand of endurance horse saddle you use?
Please leave your comments below.  As always, I love hearing from my readers!