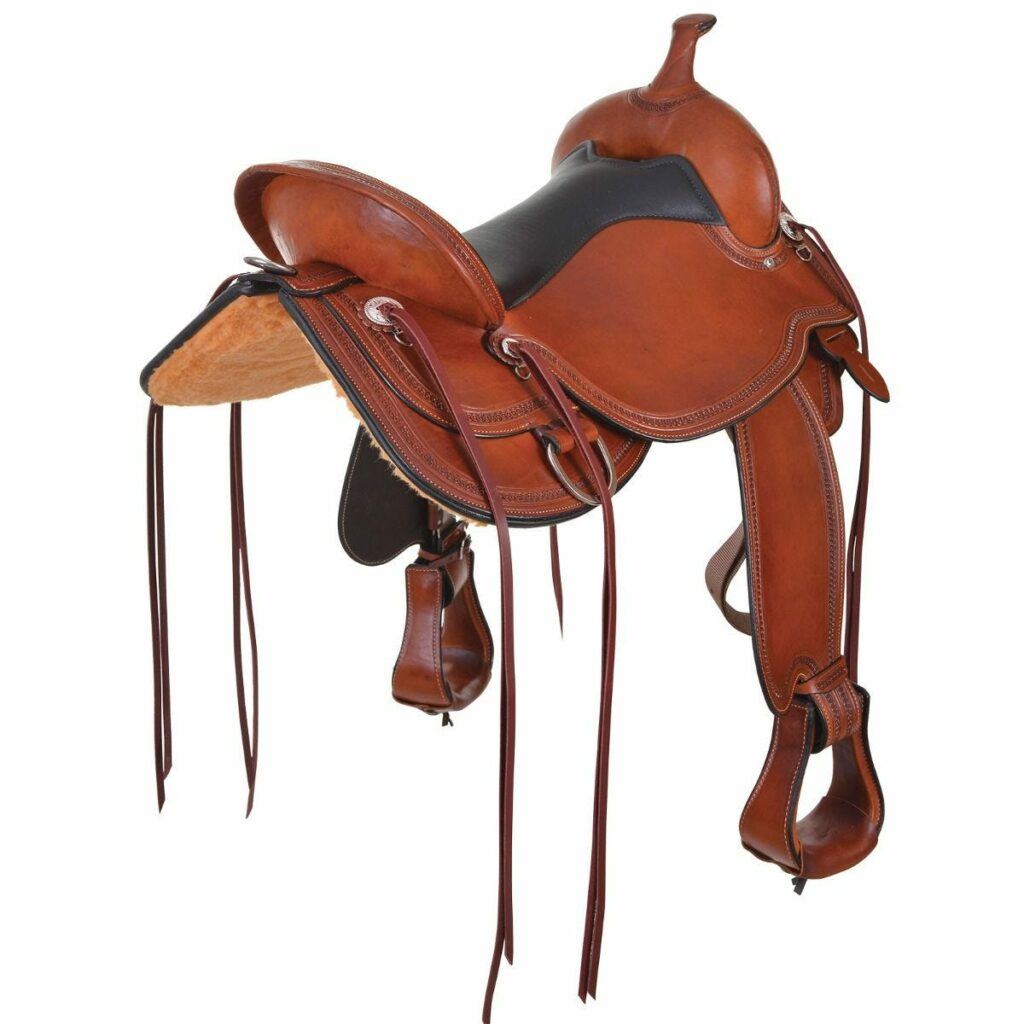 The Circle Y Pioneer Flex2 Trail Saddle 1665 is as good as it gets. From its wide range of options that are guaranteed to fit the most difficult horses and riders to how it's built to last, this saddle will not disappoint even the pickiest of buyers.
Circle Y stands behind its products, and the Circle Y Pioneer Flex2 Trail Saddle is no different.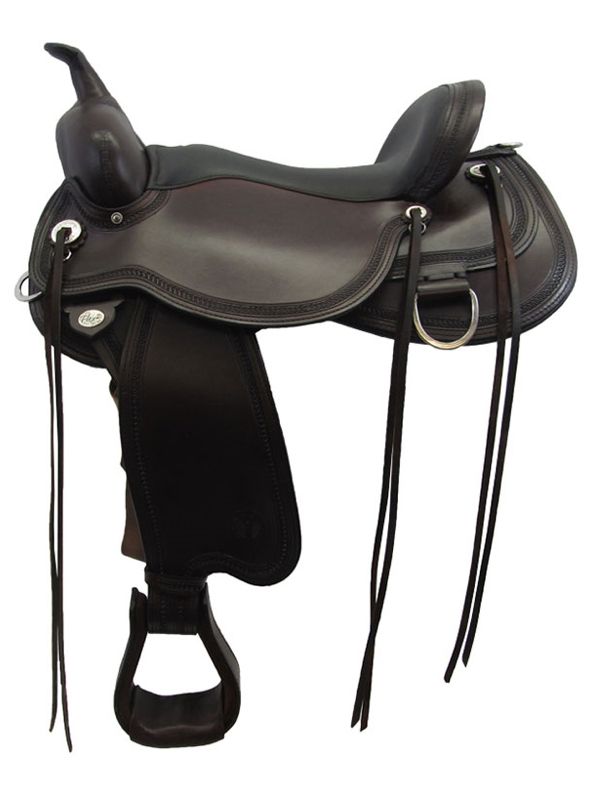 List Price: $2,365
Specs:
Cantle Height: 4″
Skirt Size: 15″ x 26″
Weight: Approximately 25 lbs.
About Circle Y
Circle Y has been around since 1960. The Texas-based manufacturer is beloved among Arabian horse riders for being not only a great price for a saddle, but for being so great about offering saddles that will fit an Arabian's pesky body type.
The Circle Y Pioneer Flex2 Trail Saddle is no different, as its short skirt and extra-wide tree will fit most, if not all, Arabians. Circle Y saddles are used by some of the leading members of the equestrian community, such as Kelly Kaminski, Cody Cow, and Julie Goodnight. And their reviews match most customers who have purchased this saddle.
Designed for the Long Haul
Anyone can tell customers about the ErgoBalance Stirrups and the close contact skirt design.
What they may not be able to tell you about is that the seat is built with Impact Foam padding. This adds extra comfort where it really matters when spending a long day in the saddle. The Circle Y Pioneer Flex2 Trail Saddle comes equipped with the standard bits of luxury horses and riders can expect out of the saddle makers in Texas.
But one added measure of comfort went into designing the high and low-density bars. These are built to conform to your horse, at all times (even in motion). The skirt is also designed with a Neo-Shock element, which takes the brunt of the shock when traveling rough terrain.
Who Needs This Saddle?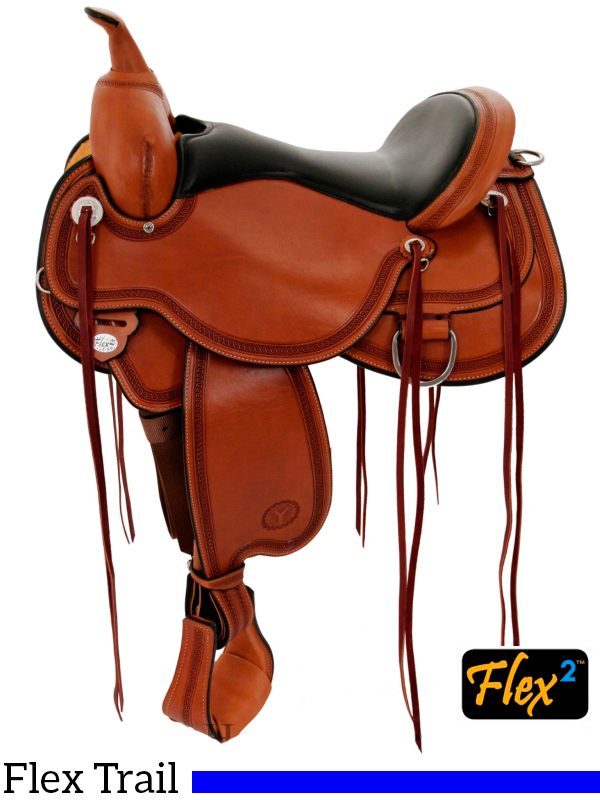 Right out of the gate, this saddle is equipped with everything a rider will need to do whatever job is necessary. The rigging makes it possible for the rider to choose between full, 7/8, or ¾ position (hence why it's such a durable saddle for varied riders and disciplines).
For the uneducated, rigging refers to the D-rings on either side of a saddle. They're what strap the saddle onto the horse. Rigging on a saddle is related to its purpose, and it correlates to how much stability the activity requires.
For example, trail riders typically use the 7/8 position rigging. In other words, for this saddle to offer three different rigging setups means it's a versatile choice for a rider.
My Final Thoughts…
Customers flock to a great deal, especially when they find a great balance of quality and value. The Circle Y Pioneer Flex2 Trail Saddle is one of the most reliable saddles that Circle Y has produced.
From working on the ranch to performing in the show ring, the saddle not only fits most horses and riders but also fits several disciplines.
Did you find this post helpful? I have more trail saddles for you if you haven't found the one you're looking for. Check out my T60 High Plains Saddle Review.