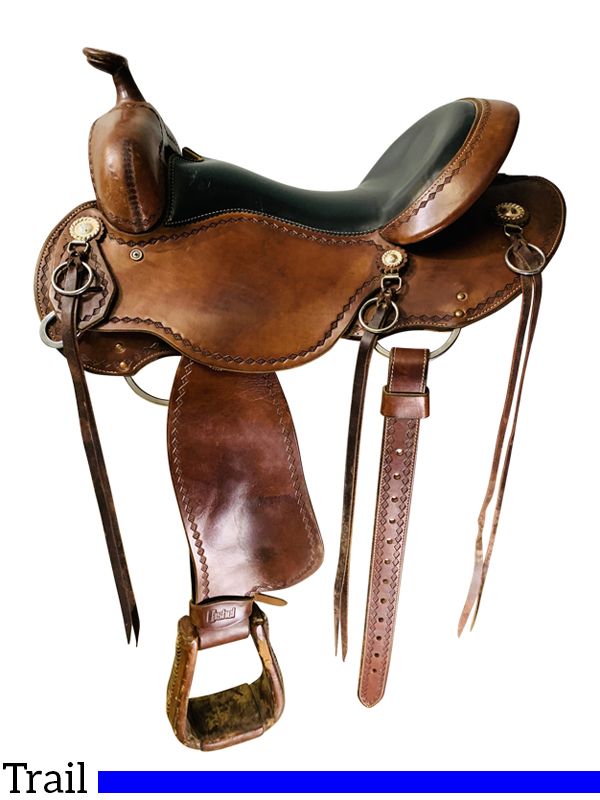 A Cashel Trail Saddle used, should be music to everyone's ears. The problem is, they usually sell out fast. Why? Because Cashel saddles, even the used ones, are high-end saddles. They're made with the highest quality materials. Their saddles last a long time.
What Does Cashel Specialize In?
Cashel saddles are made to be safe, convenient, and, above all, affordable. The company specializes in everything you'd need to enjoy any pleasure that stems from horses. From saddlebags to boot scrapers, they make just about everything.
Their products are built for the comfort of both horse and rider, excelling at both. And the prices aren't bad, either.
When it comes to enjoying nature, a Cashel saddle helps. Anyone can be a professional horseperson with these saddles' prices. But if you're looking to save, a used saddle is definitely the way to go.
Pros of Owning a Cashel Saddle Used
Owning a used Cashel saddle won't just save you money.
You'll save the time it would take to break in the saddle. You'll save yourself from being sore or oiling the new saddle until it's worn in enough to accommodate your body. You'll save your horse from feeling the stiffness of new leather on its body.
Sound good? Then here's a deal for you. But you'd better hurry before it's gone!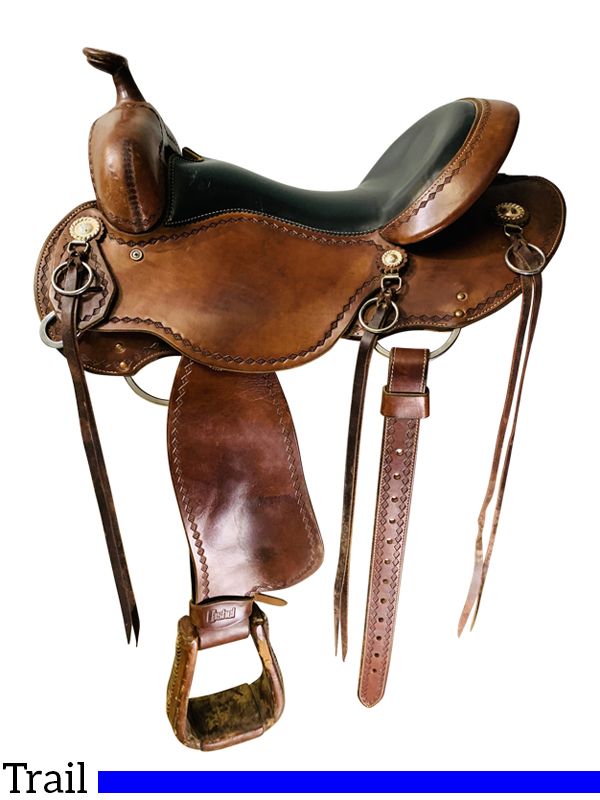 Specifications:

SADDLE TYPE: Trail
TREE SIZE: Wide
TREE MATERIAL: Fiberglass Covered Wood
SEAT SIZE: 16 Inch
SEAT MATERIAL: Leather
CANTLE HEIGHT: 5-1/2″
SWELL WIDTH: 11-1/2″
HORN SIZE: 3″ x 2-1/2″
RIGGING: In Skirt Single Dee
HARDWARE: Stainless Steel
SKIRT LENGTH: 25-1/2″
WEIGHT: Approx 32 lbs
A new Cashel Trail Saddle that comes off the rack is beautiful – and comfortable. It has a double-padded seat to give riders extra comfort. The fenders are positioned to give the rider more stability. A larger cantle helps rider and horse through the long trail rides.
If you're on the lookout for a saddle that's built better than most and comes with a variety of options, this saddle is for you. Trail and endurance riders can rest assured that they'll get the best of both worlds with a Cashel trail saddle. It's a great investment, but it does cost.
If you're getting a new one, the prices start around $2,500.
Not ready to spend that kind of money on a trail saddle? Consider a used one.
Why Should You Buy a Cashel Trail Saddle Used?
There are quite a few things going for used saddles. The costs are lower, so you can usually find higher quality brands for cheaper prices. You'll also avoid depreciation. That's right. Just like your car, new saddles lose value as soon as they're bought.
You won't have to wait for the saddle to be made. The only wait time associated with a used saddle is the time it takes to ship.
Biggest Advantage of Buying Cashel Trail Saddle Used?
Here's the real kicker:
Trusted websites and sellers will usually give you a free try before you buy kind of deal on used saddles. Because of this, you'll know exactly what you're getting the second you ride in it. That means there isn't any waiting to let the saddle settle or break in to know exactly what it'll be like for both you and your horse.
When the term "trusted websites and sellers" is used, it's used for a reason.
Buy Used Saddles That Are Trusted Brands
One way to make sure your used saddle is a good investment is to make sure that the seller is one who operates in good faith. Buy used saddles that are trusted brands. Look at the seller's reviews, and make sure the prices line up with similar sellers.
Look over the saddle when it arrives to make sure there's no damage.
Has The Used Saddle Been Oiled and Cleaned Well?
That's one more selling point for used saddles like the one linked above. The saddle posted here has been through a rigorous process to get it to you. This includes a thorough cleaning, oiling, inspection, measuring, and other steps that are meant to guarantee the saddle is worthy of your purchase. You get all that – and it comes with free shipping.
As you can see, a used Cashel Trail Saddle is worth every penny, especially from a trusted seller.
Did you enjoy this post? Hopefully, the above saddle isn't sold out. But if it is, you can always take a look at my Cashel Trail Saddle Reviews post and buy one of those.