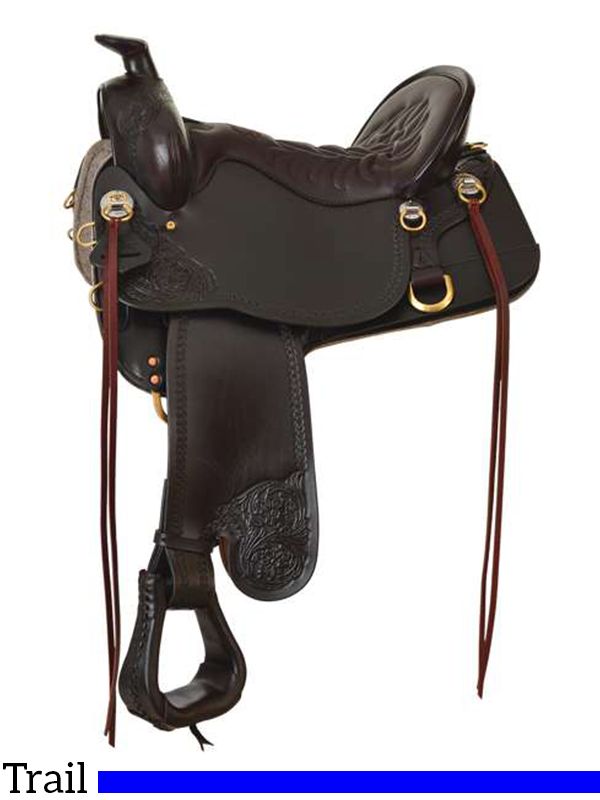 *CLAIM YOUR DISCOUNT:
As the owner of this website, I've tracked down special deals for some of the products and services mentioned herein. When you use the links on this page to make a purchase, I may get a small commission, and you may get a great bargain. It's a win-win all around.
The T60 High Plains Saddle is the best-selling saddle from Tucker. Tucker is a saddle company that prides itself on being the most well-rounded trail saddle maker for all breeds and riders. And that's a strong statement considering the many different shapes and sizes that horses and riders can come in.
Tucker High Plains Trail Saddle Company
Tucker boasts a record of being the first trail saddle manufacturer. The company has pioneered the way for trail riders. Their saddles are specifically made to enjoy not only the long rides, but to withstand whatever terrain is ahead. And, to be honest, they've done a great job with this particular saddle.
Why do I say this? Because customers around the U.S. have been raving about this saddle. Riders note in particular this saddle's comfortable design and it's ability to withstand long rides.
They love the sophisticated look of the saddle as well. This Tucker High Plains Trail saddle T60 comes in just shy of a $2,000 price mark at the base model. It's also one of the more expensive trail saddles on the market.
But, there's a good reason for its high price: versatility.
T60 High Plains Saddle Versatility and Wide Tree
See, the rounded skirt and wide tree will fit most short-backed horses, like Arabians and other breeds that are notoriously difficult to fit. Furthermore, you can customize this saddle on every option. The seat size comes in sizes 15.5 to 18.5 inches, which means it not only can accommodate most horse sizes, but it can accommodate most riders as well.
The T60 high plains saddle features and benefits don't stop there either.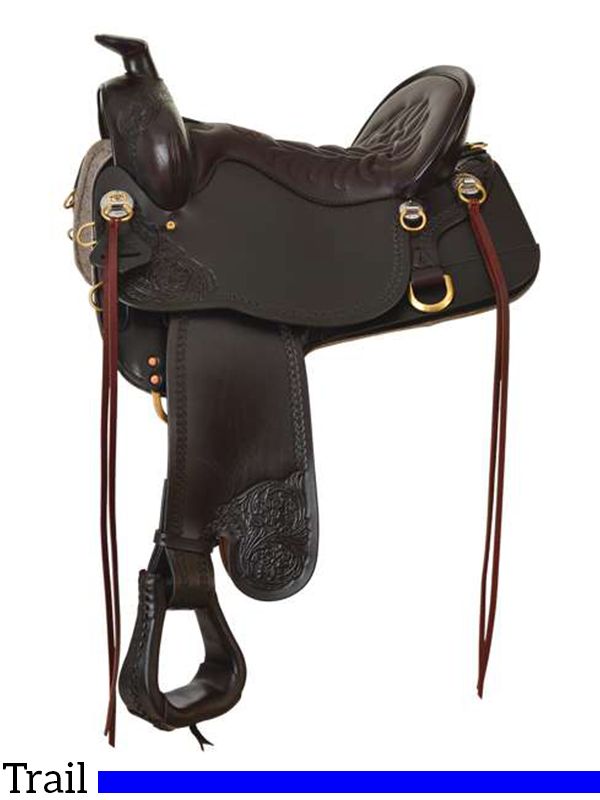 Tucker High Plains Trail Saddle T60 w/Free Pad
List Price: $2,255
Our Price: $1,995
Highlights:
Customizable so that it suits most horse and rider combinations
Weighs roughly 26 lbs.
Spot package for added bling
Features and Benefits of T60 High Plains Saddle
Here are some additional features and benefits T60 high plains saddle owners are raving about:
Riders love that they can pick their own skirt, tree width, and tie strap material. They can also choose from whatever leather and hardware color they please. And don't forget to choose the tooling and design. There's probably an option for every horse and rider combination out there.
Specifications
Color: Golden, Brown, Black
* Brown and Golden saddles come with a Brown seat
* Black saddles come with a Black seat
Hardware: Tucker conchos with brass or chrome rings
Tooling: Tooled or Smooth
Rigging: In-Skirt Western – Single Front Dee (straight rear dee), Enduro Balanced Single Tie (angled rear dee), Enduro Balanced Double Tie (angled rear dee), Adjustable Position In-Skirt Western (straight rear dee).
Fender Options: Western or Trail
Tree: Medium, Wide, Extra Wide, FB Medium
Horn: 3″
Swell: 14 1/2″
Cantle: 5″
Skirt: 24″ Full or Round
Weight: Approximately 26 lbs.
Spot Package includes: Spot Trim, Silver Berry Slotted Conchos, Leather Covered Stirrups, Leather Latigos
T60 High Plains Saddle Comfort
Let's talk about comfort. A deep seat that locks riders into place isn't the only thing that makes this saddle a customer favorite. Have you ever suffered from sore knees after dismounting from a ride? The T60 High Plains Saddle is designed with ergonomics in mind, specifically with respect to the stirrups.
The stirrups are cone-shaped designed, which makes riding easy on your knees and ankles, which means you won't suffer soreness after you've dismounted.
Positive Customer Feedback of the T60 High Plains
Now, of course, there's no such thing as a perfect saddle. Afterall, we don't live in a perfect world.
Some customers have reported that the seat of the T60 high plains saddle sits higher than their previously owned saddles. However, if you normally ride in a close contact saddle or something similar, then that will be your experience.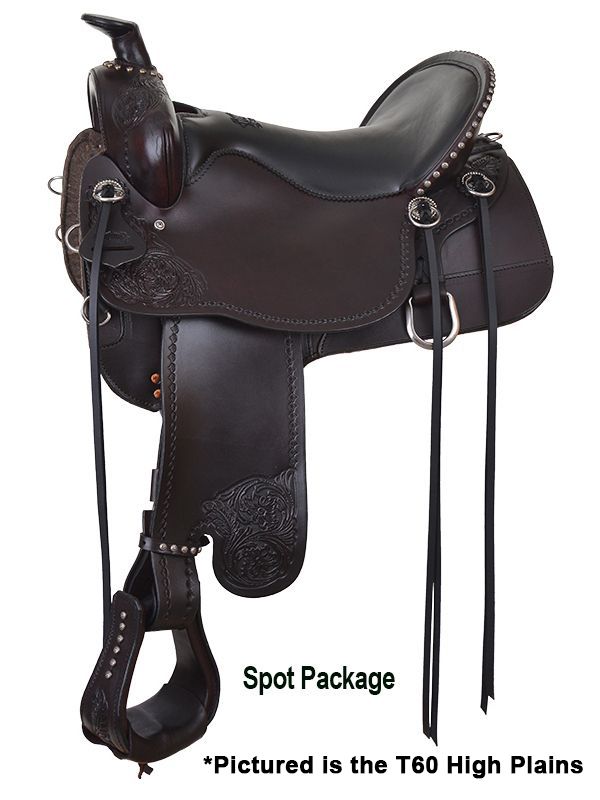 So, my suggestion to you is that it'll probably just take a few rides in order for you to learn to sit in the saddle and adjust your seat to it so that you're not sore afterwards.
What other feedback have customers given?
Supple Ride Leather Option – The Broken-In Leather Feature
Well, even more customers have commented that they'd rather spend a little extra money for leather that's already broken in. Why? Imagine a new pair of leather shoes. They look great and fit great, but after wearing them for a full day, you realize you have blisters. That's because your shoes are stiff, and they need to be broken in. Broken-in leather is not only softer, but it bends and moves easier.
So, if you can afford it, buy the Supple Ride leather option.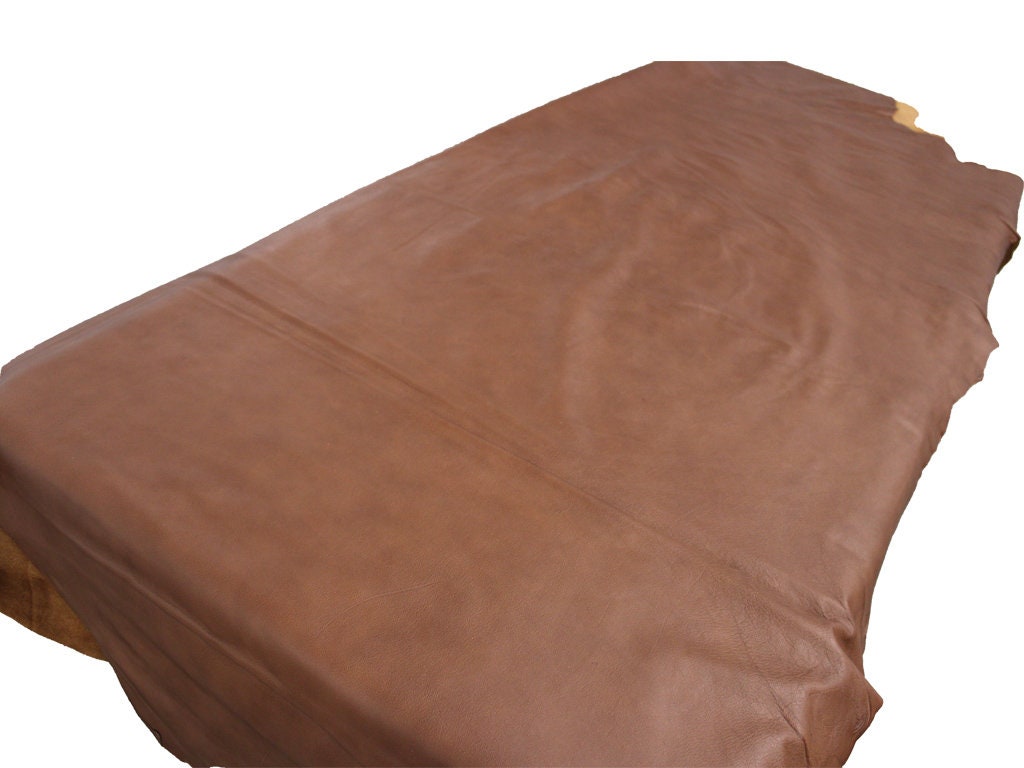 Lastly, Tucker Trail Saddles has been around for 35 years. Because of their longevity in business, they've learned a great deal about what their customers want and need. Tucker understands the necessity of using high-quality material. They also understand that what sets them apart is the science behind their designs and the expert craftmanship of their saddles.
And Tucker saddles always strives to be unique.
Here's a fun fact:
Steve Tucker, the owner, founder, and rider of Tucker Trail Saddles, took over ownership of the popular Circle Y brand of saddles. So, when you buy a Tucker saddle, you can be assured that it's "trail tested." And the T60 High Plains Saddle is no exception.
Did you enjoy this review? Have you recently bought a trail saddle? I'd love to hear your experience. Not sure yet what kind of trail saddle you want to buy? Head on over to my Circle Y Omaha Flex2 Trail Saddle review.
Then make sure you leave a comment and tell me what you think. Thanks!